Board of Trustees and Staff
CGMC Board of Trustees
President | Doug Althauser, Esq (he/him/his)
Vice President | Joseph Olson (he/him/his)
Secretary | James Svagerko (he/him/his)
Treasurer | Jerry Rhodes (he/him/his)
Membership Director | Krystal Jackowiak (she/her/hers)
Members at Large:
Richard Alonso (he/him/his)
Chuck Cohen (he/him/his)
Joseph Flaherty (he/him/his)
Matthew Fox (he/him/his)

Jason Guthrie (he/him/his)
Lisa Hope (she/her/hers)
Allen Proctor (he/him/his)
William Ryan (he/him/his)
Bill Wright (he/him/his)
James Wells (he/him/his)
CGMC Staff
Artistic Director | Jared Brayton Bollenbacher (he/him/his)
Illuminati/Assistant Director | Jordan Saul (she/her/hers)
Executive Director | Donovan Jones (he/him/his)
Director of Administration | Lana Moy (she/her/hers)
Artistic Team
Principal Accompanist | Nathan Hamm (he/him/his)
Illuminati Accompanist | Matthew P. Downing (he/him/his)
Lead Volunteers
Archivist | Matt Eisert (he/him/his)
Production Manager | Bruce Reedy (he/him/his)
Social Media | Tahrea Maynard (she/her/hers)
Newsletter | Timothy Brooks (he/him/his)
Editorial Assistant | Edward Swiech (he/him/his)
Librarian | Melissa Barth Kelly (she/her/hers)
Librarian | David Day (he/him/his)

Please contact us about board opportunities or any other matter. 
Keep in touch with CGMC and check out our most recent newsletter below!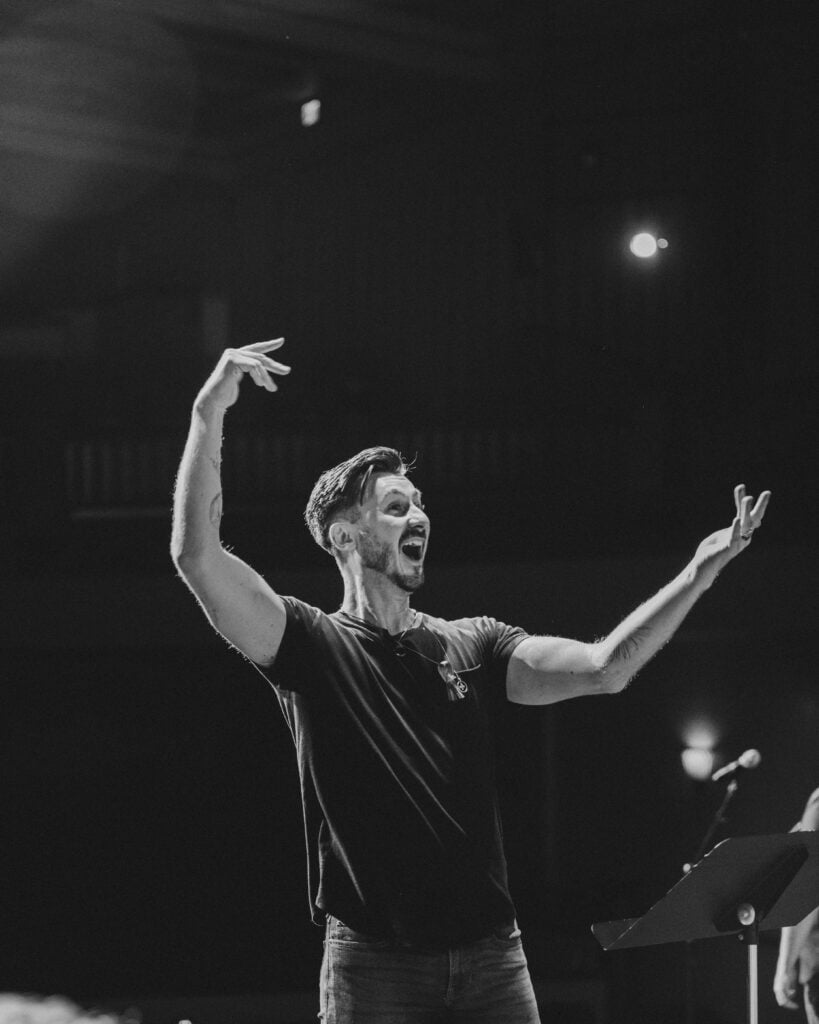 Jared Brayton Bollenbacher, MM, MSW, LICSW
After leaving his dairy farm upbringing in his home state of Indiana, Brayton received a Bachelor of Music in Vocal Performance from The Ohio State University in 2006 and a Bachelor of Arts in sexualities studies in 2007, completing a thesis on How Gay Male Bias Influences the Gender Performance of Drag Queens in and out of Drag. After spending six amazing years in Columbus, Brayton completed his Master of Social Work at the University of Washington in Seattle in 2010, and received his Licensed Independent Clinical Social Work credentials in 2014. After graduating in 2010, Brayton spent six years as the artistic director of Diverse Harmony, the nation's first queer straight alliance youth chorus, and Diverse Harmony's small a cappella ensemble Spectrum. Brayton left Seattle in 2017 to become the artistic director of Reveille Men's Chorus and Desert Voices Chorus in Tucson, AZ. Brayton completed his Master of Choral Conducting in 2020 from the University of Arizona. In 2022, Brayton spent six months as  interim with NYCGMC in order to get the organization back on their feet during a difficult time.Brayton is very focused on community choral organizations. In 2019 he served on the board of the Arizona ACDA   and is currently in his fourth year on the the board for GALA Choruses and serves as the committee  chair for the Education and Networking committee. Brayton is honored and thankful to be in Columbus with CGMC as their artistic director. Being able to lead the innovative, resilient gem of GALA Choruses in the heart of the Midwest is a dream come true. Brayton is excited to continue raising voices and changing lives and looks forward to the amazing music that we will be creating.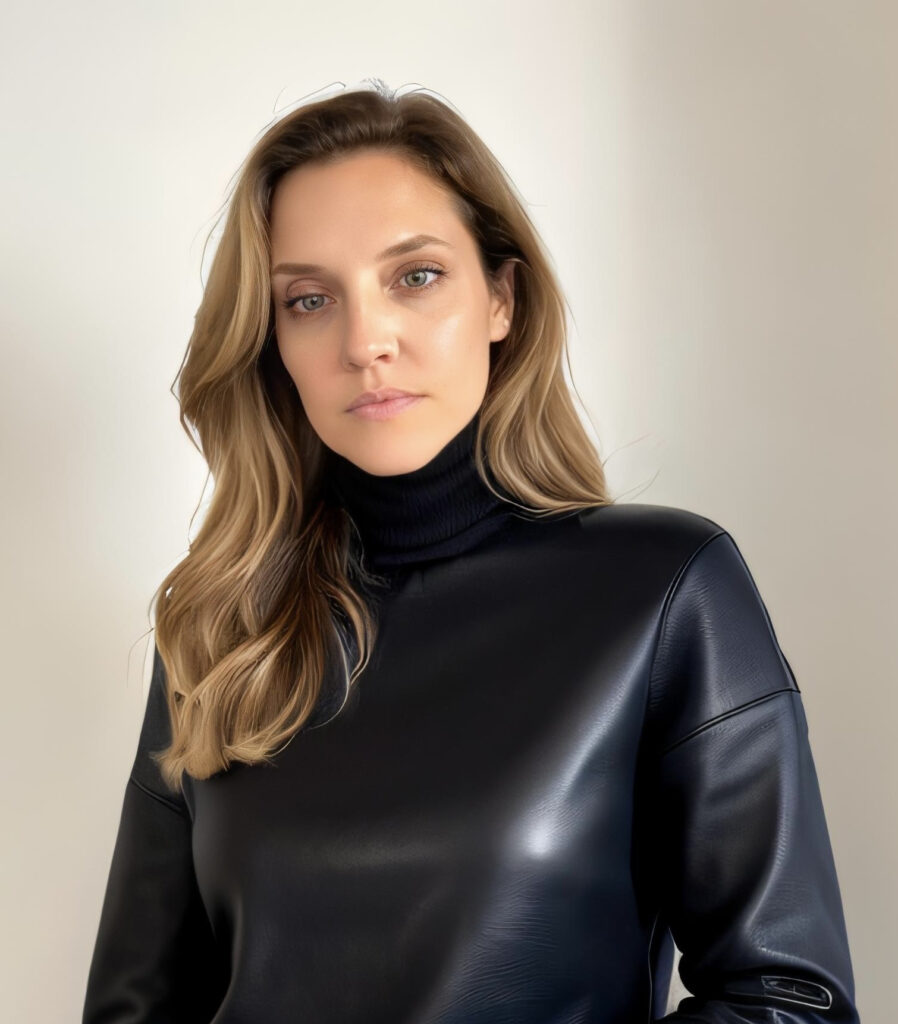 Illuminati/Assistant Director
Conductor, educator and mezzo-soprano Jordan Saul demonstrates compassionate rigor and social relevance in teaching and engaged programming in performance. As a conductor, Saul emphasizes musical and personal skill building through programming by prioritizing historically underrepresented voices. An advocate of new music, Saul develops performance opportunities for student composers, and magnifies works by women and women of color. Collaborating with artists of diverse media and experience provides rich opportunity for meaningful, lasting impact. Saul has produced programs with the Spelman Glee club, composer B. E. Boykin, former papal organist Sandor Kadar, the band Delta Rae, Project Runway All-Stars alumna Valerie Mayen, and many community and business partners. She teaches clinics, master classes and honor choirs throughout the United States.  
As a mezzo-soprano, Saul has been privileged to sing under the batons of Alan Gilbert, Yannick Nézet-Séguin, Daniel Barenboim, Gustavo Dudamel, Ese-Pekka Solonen and Simon Rattle. Such musical perspectives honed in Saul the unwavering belief that pathways to mountaintop musical experiences ought not be reserved for a few, but made accessible to larger communities of people. 
At The Ohio State University, she serves as professor of practice for Choral Music Education, conducts the Women's Glee Club, Lab Choir, and advises student organizations and student teachers. Prior to joining the Ohio State School of Music faculty, she was associate director of choral activities and professor of music education at the Conservatory of Music at Baldwin Wallace University. Saul holds degrees from the University of Arizona and Westminster Choir College.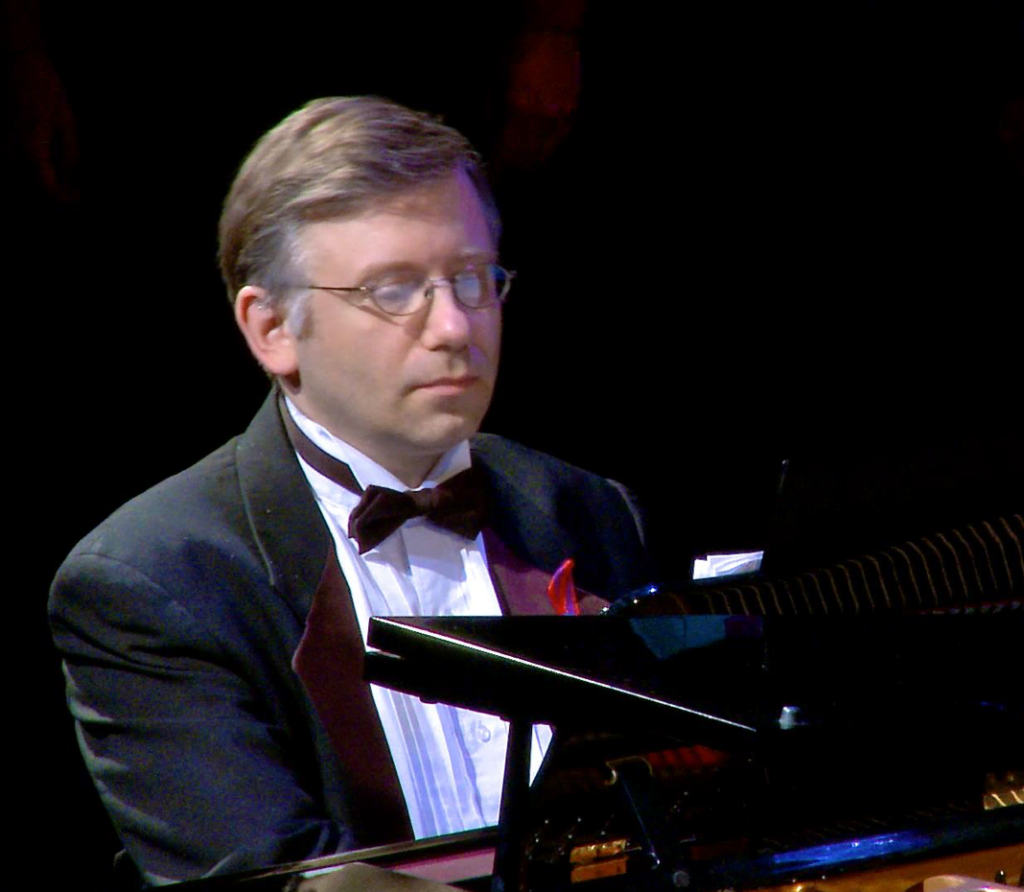 Nathan Hamm enjoys being the principal accompanist for CGMC for over 15 years. He received the Bachelor of Music for Piano Performance at The Ohio State University in 1995. Since then the main practice of his trade has been as a choir accompanist. He has worked with The Dublin Singers, The Delaware Chorus, and high school choral programs of Westland, Westerville, Olentangy and Central Crossing high schools. He's been enjoying positions as church pianist for the North Unitarian Universalist Congregation, and currently at the First Unitarian Universalist Church, where along with services, he has performed several chamber music and solo recitals.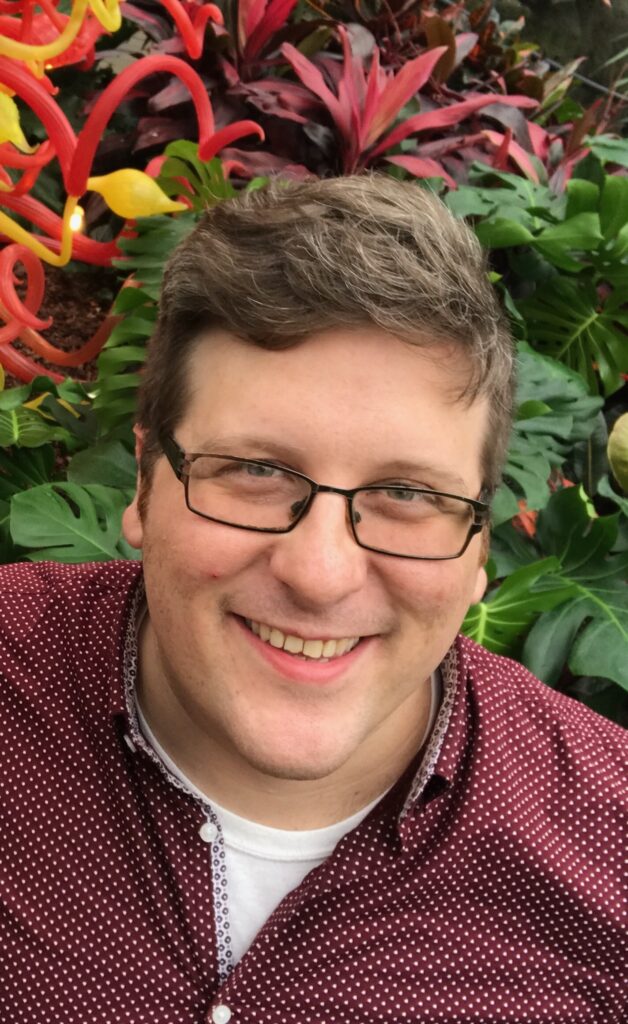 Matthew P. Downing has enthusiastically enjoyed accompanying soloists, chamber groups, and ensembles since his teens. He is a 2014 graduate of The Ohio State University School of Music, having completed dual degrees in Voice Performance (BM) and Choral Music Education (BME) in only three years. Since 2008, he has served as a staff section leader and accompanist for The Cardinal Chorale, a state-wide honor choir of Ohio high school and collegiate singers. He has trained young musicians in grades K-12 in teaching positions in Newark, Marion, Coshocton, and Gahanna, currently in his ninth year. He is grateful to his esteemed teachers and colleagues Loretta Robinson, Dr. Robert J. Ward, Dr. Andrea Ramsey, Dr. Richard Schnipke, Dr. Kristina Caswell MacMullen, Casey Cook, Susan Van Dop, Jami Rawlins, Shannon Folkert, Karla Cherwinski, and Lilla Gábor.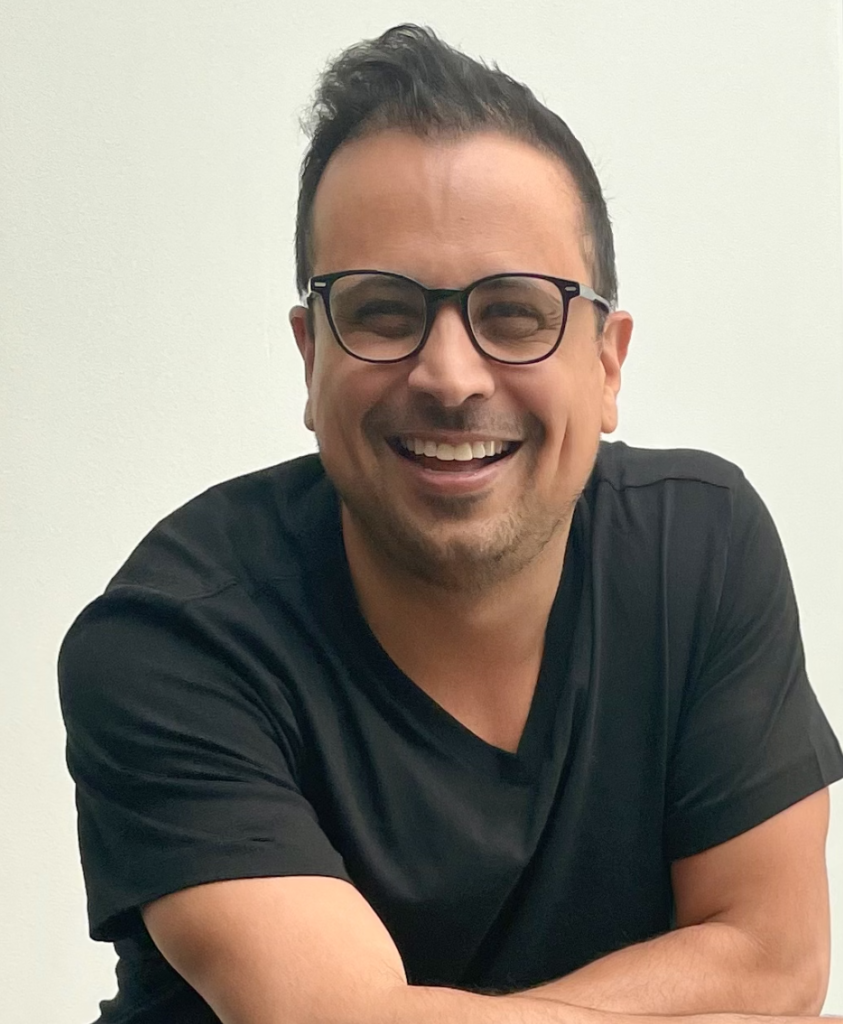 Donovan Jones is proud to serve as CGMC's Executive Director. In his role, he is responsible for the administrative and professional support of CGMC. He brings over 15 years of experience in government and non-profit leadership to CGMC and has a true passion for the LGBTQ+ choral movement. Donovan is an advocate for diversity and he centers his work around the pillars of inclusion, equity and access. He has been a singing member of CGMC and Illuminati, and has previously sun with both the New York City Gay Men's Chorus and the Philadelphia Gay Men's Chorus.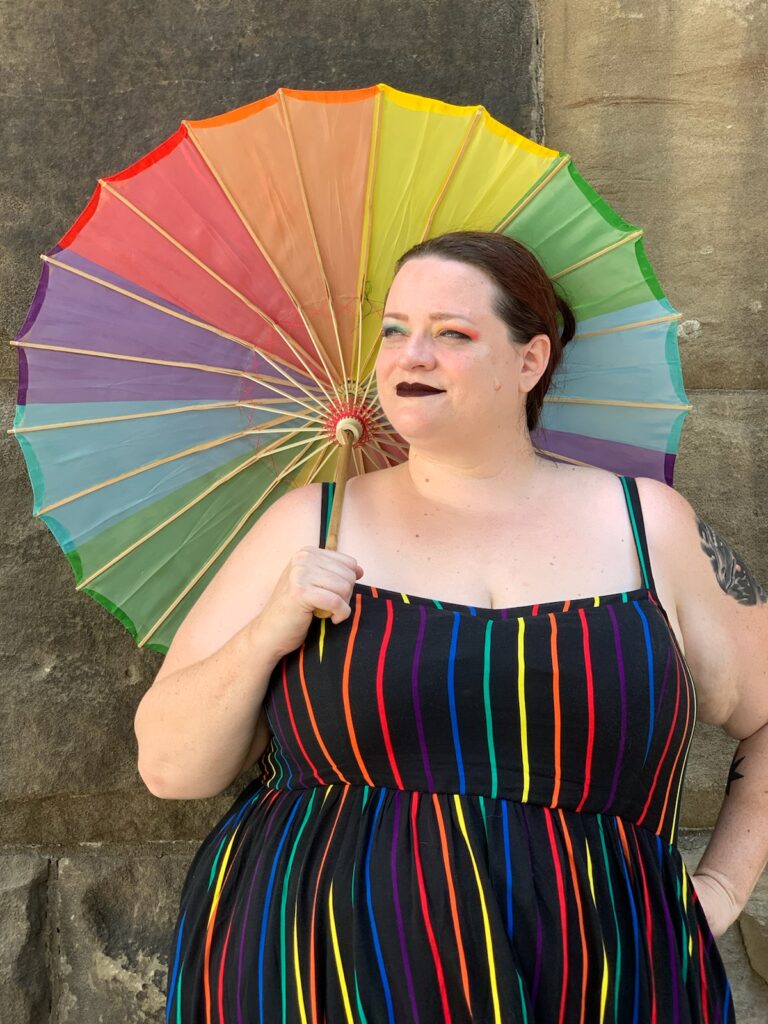 Director of Administration
Lana is thrilled to have joined the Columbus Gay Men's Chorus in December of 2022. She brings a decade of experience in producing and performing live entertainment with the award winning troupe she founded. Though she won't be joining the chorus onstage, she will be tending to everything behind the scenes in support of this amazing organization. 
CGMC Choral Conducting Intern Program
At CGMC, we are dedicated to helping new musicians find experience in their choral careers. In 2022, we started our choral conducting intern program where we bring in a University student to sing with the chorus for a concert cycle and teach the singers a song. At the performance, the intern gets to conduct the song in front of our audience. During the time, the student gets an archival conducting video from the concert, weekly rehearsal video footage and feedback from our Artistic Director, and priceless time on the podium.
If you are a music student interested in this program, please contact brayton@cgmc.com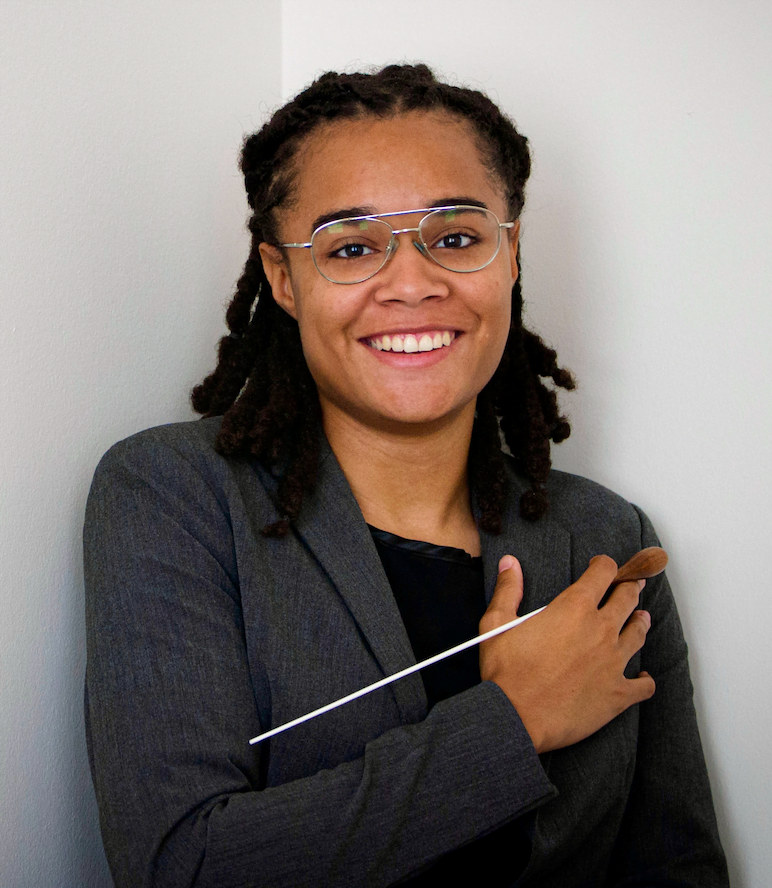 Ariel Alvarado is an enthusiastic musician, educator, and lover of all things beautiful. She comes from a musical family and began her journey early. Ms. Alvarado earned a Bachelor of Arts in Music from Spelman College in 2021. She is completing her Master of Music in Choral Conducting at The Ohio State University and will graduate this May. Her experiences range from middle school students to community and semi-professional groups. Outside of music, Ariel enjoys rock climbing, hiking, animated movies, and 'Dungeons and Dragons'.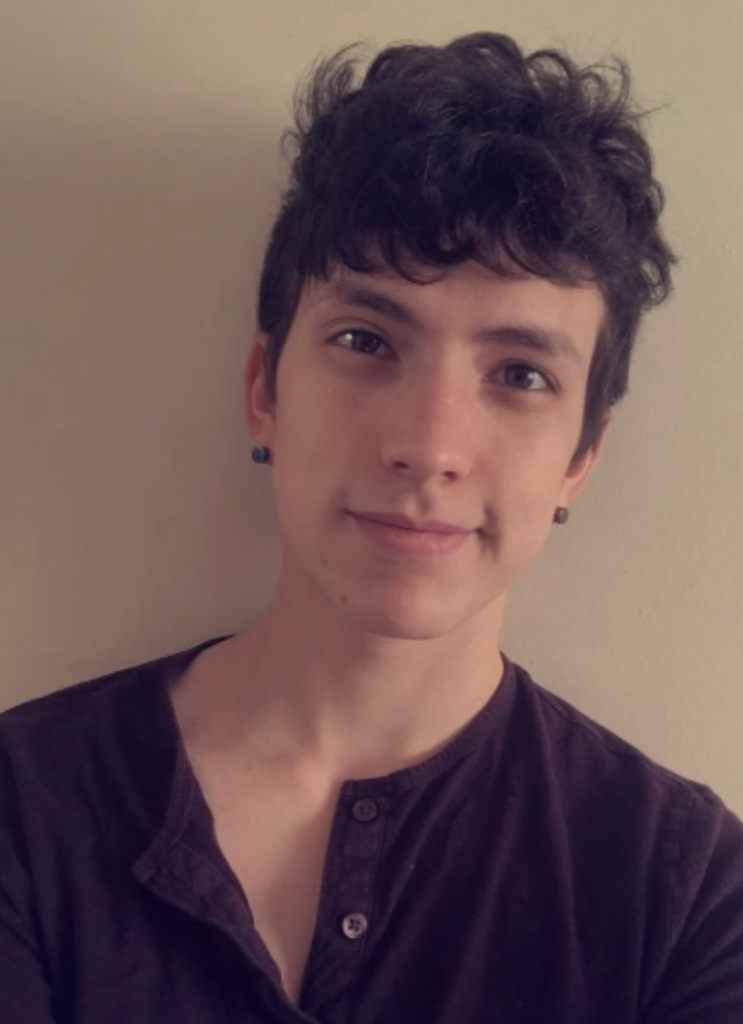 Gabriel Gonzales is our newest intern with CGMC. Originally from Xenia, OH, Gabriel moved to Columbus to start at The Ohio State University in 2017. Gabriel was inspired to go into music through singing in groups throughout high school and college. Gabriel is currently in their last year of undergraduate at OSU and is graduating in May with a bachelors in music education. During his time at OSU, they have sung with the Men's Glee Club, the Women's Glee Club, and Sound of Science, an a cappella group. Currently, Gabriel is student teaching at Scioto Darby Elementary school and looking forward to working next school year as an Elementary Music Education teacher. Gabriel hopes to help young students find their passion for music. Gabriel is thrilled to be onstage with the Columbus Gay Men's Chorus and debuting as a conductor at the Lincoln Theater.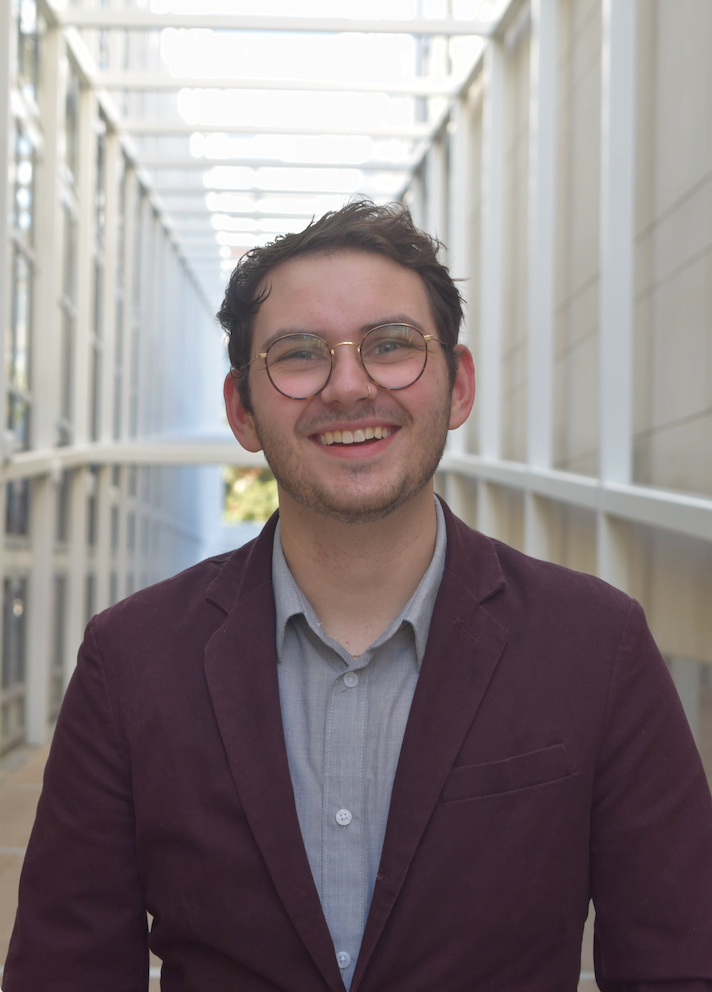 Brennan Harlow is a fourth-year undergraduate at The Ohio State University working towards his degree in Music Education. Brennan is originally from Dayton, Ohio and found his passion for choral singing in high school. Brennan attributes his love for music to his high school teachers Debi Schutt and Catlin Bennett. These teachers made an incredible impact in his life and inspired him to go and make a difference in future students' lives. Due to this new vocation, Brennan change his trajectory from Electrical Engineering to Music Education his senior year of high school and never looked back. This year, Brennan has entered his seventh and final semester performing as part of Ohio State's Chorale Choir and taking his final classes in preparation for student teaching this spring. Brennan has plans to continue to persue teaching after graduation and is excited to see what life after graduation will bring.
The vision statement of the Columbus Gay Men's Chorus can be expressed in four words: "Voices Raised, Lives Changed." As a performing arts group, we strive to enrich, empower, and entertain our audiences and members through varied concerts and other performances comprising a range of vocal, musical, theatrical, and dance presentations.
Our mission as an organization is to foster increased recognition, understanding, and acceptance of individuals in the LGBTQIA+ community. We dedicate ourselves to perform vocal music at the highest possible standard of quality, and to maintain an atmosphere of camaraderie, support, and respect for our diverse members and audiences. We create and perform innovative, provocative, and entertaining programs that enhance the arts in Central Ohio, and that honor, preserve, and expand the legacy and artistry of the TTBB choral sound and tradition. We perform in accessible venues and provide ASL interpretation for our concert season.
To enjoy more videos of Columbus Gay Men's Chorus performances,
visit our YouTube channel. Don't forget to subscribe!
Here are some fun facts about CGMC from Matt Eisert, CGMC Archivist.
CGMC has had 901 singing members since 1990 in its 95 concert productions:
Tenor 1 = 151
Tenor 2 = 288
Baritone = 291
Bass = 171
CGMC staged three productions with 116 singers on stage:
March 1995 (High Velocity)
June 1995 (Celebrate FIVE)
March 1999 (What I Did For Love)
Big Gay Sing: ABBA Sing-Along (2020) Tenor 1 section would have tied with the most Tenor 1's since June 1994 with 24 singers!
VOX has performed 17 concert productions since 2006, with 162 total singers since Dec-1991:
Tenor 1 = 41
Tenor 2 = 39
Baritone = 42
Bass = 40
Illuminati has performed 11 concert productions since 2009, with 168 total singers since 2001:
Tenor 1 = 26
Tenor 2 = 51
Baritone = 59
Bass = 28
CGMC has attended eight GALA Festivals since 1992.
CGMC had a DIVAS Softball Team from 1997-2002.
CGMC had a CCV DIVAS Volleyball Team from 1997-2005.